Support Email: service@fimitech.cn

STYLISH & UNIQUE DESIGN: The 270 degrees rotatable mic allows to adjust the angle and fit this headset in right or left ear. Light and soft design. Unique high-end carrying case protects the headset from damaging and losing.
SMART FUNCTION & LONG BATTERY LIFE: Our Bluetooth Earpiece supports Siri voice prompt and mute function, one key to power on and enter pairing mode, 1 to 2 connection. Super long battery life, 180 HOURS standby time, 9 HOURS talking time, 8 HOURS music playing time after full charge. With 33ft (10meters) Bluetooth working range.
CLEAR & HIGH QUALITY AUDIO: Noise Reduction boom microphone and Dynamic Speaker broadcasts your speech clearly when you move around and perform your tasks while having a phone conversation or speaking to a crowd, enable you enjoy the music and call freely.
UNIVERSAL COMPATIBLE: Bluetooth Headset V4.1 with mic provide a stable call environment for you, and fast pairing with smart phones and tablets, compatible with most Bluetooth devices.
WORRY-FREE WARRANTY: We offer 30-day money back and 12-month worry-free warranty with our friendly customer service. If for any reason you're not completely satisfied ,simply contact, we'll come back to you within 24 hours.
Bluetooth Headset, FimiTech Wireless Earpiece V4.1 Ultralight Hands Free Business Earphone with Mic for Business/Office/Driving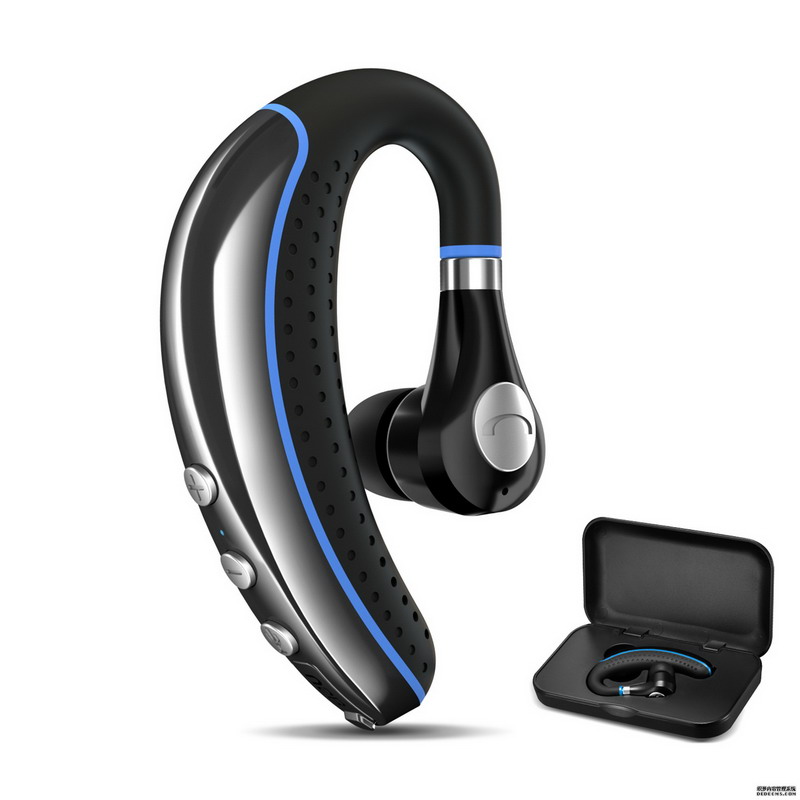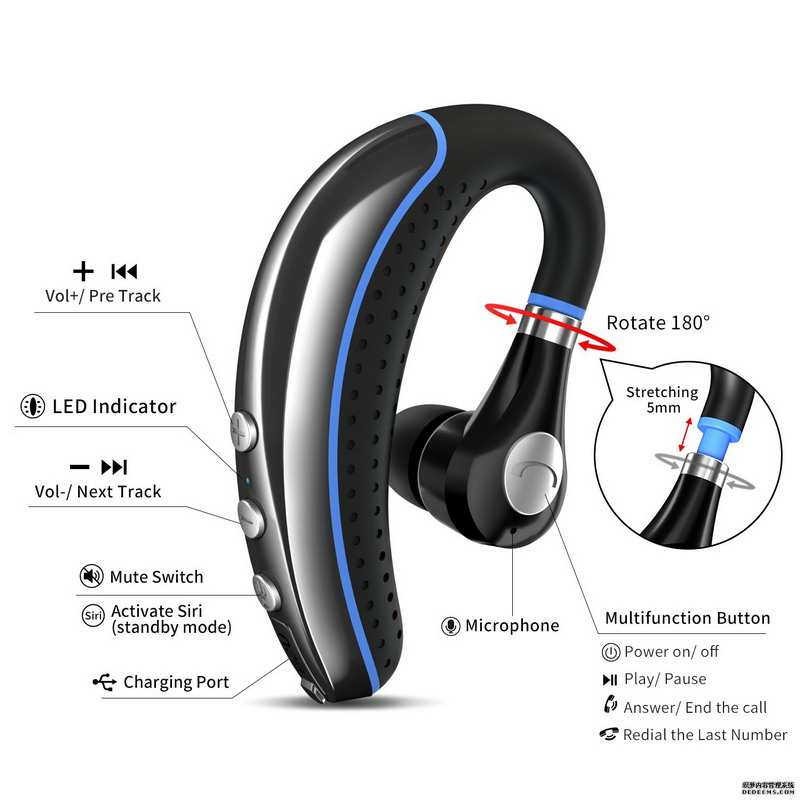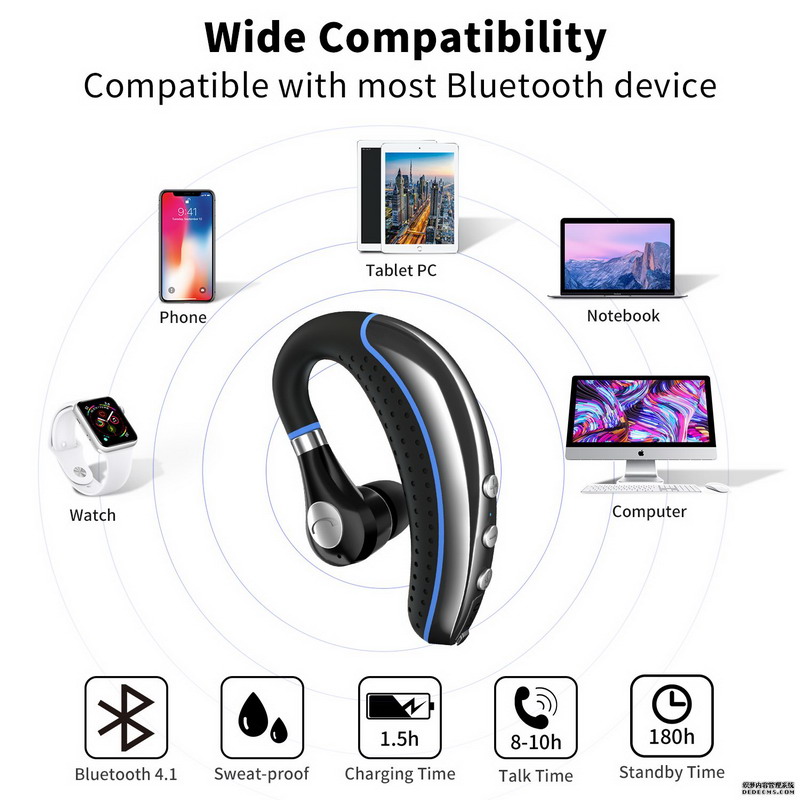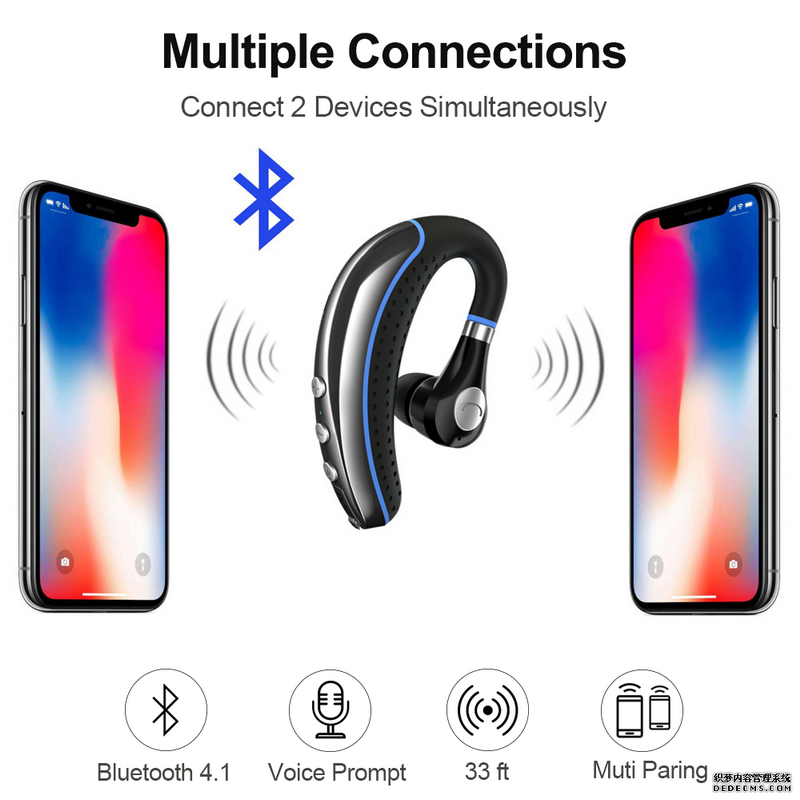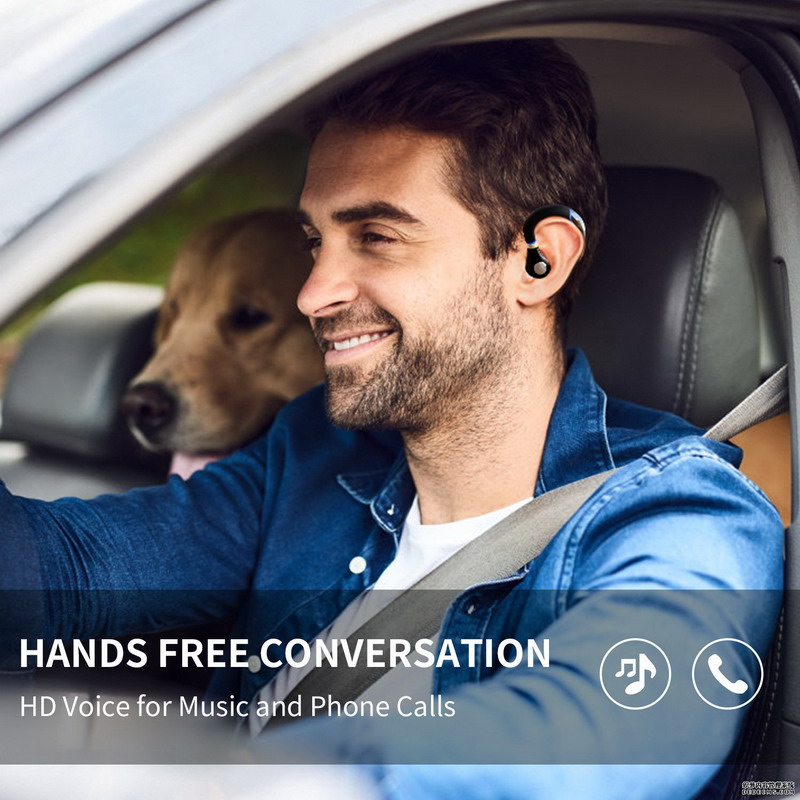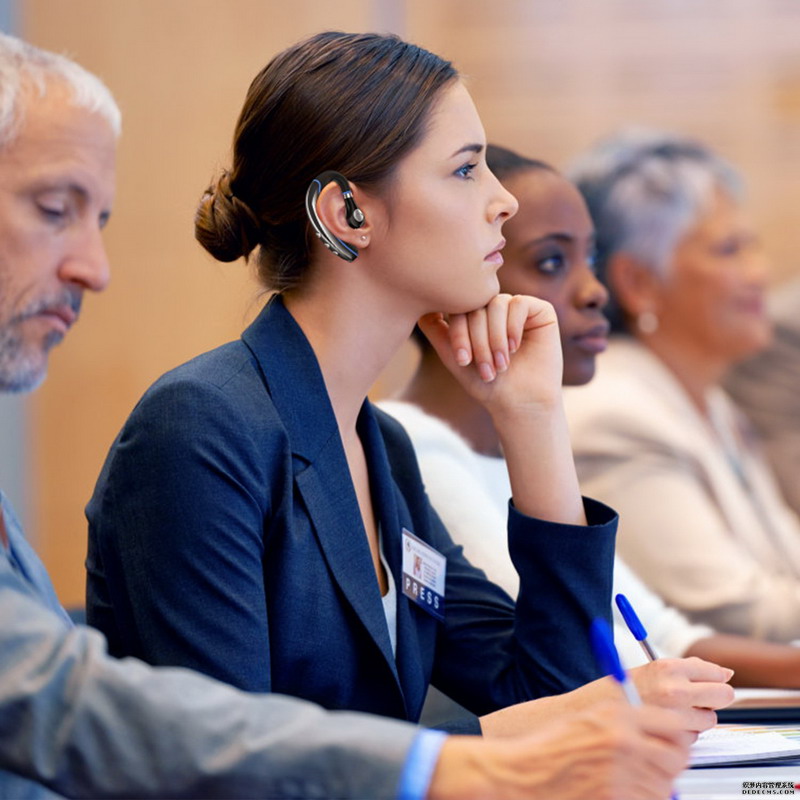 Here are the basic operations of our product:

1. How to pair the device:

Long press the MFB for 3 second to power on, you can see the indicator light flashing red and blue alternately. At this time, turn on the Bluetooth on your phone, find "A8" and click to connect. The indicator will turn blue when connected.

2. Here is the function of the MFB:
In standby mode:
Long press MFB for 3 seconds to power on.
Long press MFB for 3 seconds to turn off.
Double-click MFB to redial the last dialed number.
Click MFB to play music and click again to pause music .
When calling:
Click to MFB answer the call, click again to hang up.
long press MFB for 3 seconds to reject the call.

3. Music control:
Click volume+ to increase the volume, long press to turn to last track.
Click volume- to decrease the volume, long press to turn to next track.

4. Mute/siri function:
In standby mode: single click to wake up siri
When calling: single click the mute button during a call, the person on the other side will not hear you, and you can still hear their voice.

5. Indicator:
Pairing: flash red and blue alternately
Battery low/ charging: flash red light
Connected/ charging completed: flash blue light

If you have any other questions in use, please feel free to let me know and I'm always here to help you.